Welcome to the Memory Keeping with
Green Blog Hop! If you are coming from Scrapbook Wonderland, welcome! Alice shared 7 great ideas for scrapping with green, so make sure you don't miss them.
I'm sharing a page from my family's album about celebrating St Patrick's Day 2017. This was one of those hard days as a mum when things were a bit challenging. We had a 2-month-old baby, my husband was working away and I wasn't at my best. But I tried to make the most of it and captured the good moments for us to remember.
For this topic, it seemed obvious that I would use green on this page. But I needed to tread carefully. I don't usually go for bold colours, plus I had 5 photos to include. My first step was to find my green supplies. Here's how I search supplies by colour.
Layout: Our Lucky Day
How I did it
To balance bold green background and the busy-ness of 5 photos, I chose to keep the text and embellishments on the page simple. I used the pot of gold idea and used gold glitter in the title. I repeated the gold on the clover themed journalling card and sprinkled some sequins on the page to add some interest.
The gold and the yellow and orange chevrons on the other embellished frame add to the analagous colour scheme.
I followed the template pretty closely, clipping my photos and papers into place, and just adding some white photo borders.
I used a glitter style with a font to create my title.
Journaling
I was inspired to add a bit of green to our meals for St. Patrick's Day. I told the children a little of St. Patrick's story too. Traditional mushy peas, potatoes, and pies. We made jelly and scooped it out as a four-leaf clover. Phill even made me a clover coffee when he got back from Newman later this evening. I'm glad I made the effort on a tough day.
Credits
Wimpy Chompers Chalk it Up (no longer available)
Up Next... Beth from Scrapping Wonders
Head over to see what creative uses for green Beth has in store for us.
I'd love to see what you are working on this week. Do you have a layout or two to share? You can add a picture to the comments below.
Happy Scrapping!
Need help creating digital scrapbook pages? You are in the right place!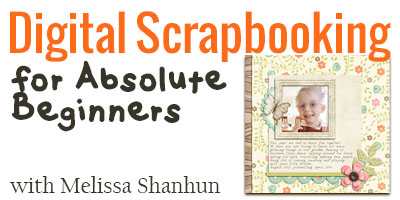 Learn to Scrapbook today - Click Here
This post contains affiliate links. This means that if you click through that link and purchase an item, I may receive a commission for referring the sale.
I only recommend classes and products that I know and trust. So I hope that you'll support Digital Scrapbooking HQ by using my link if you decide to purchase.