Each week I share a scrapbook layout to give you a little sneak peek into what I'm scrapping, and inspire you to play with pretty pixels too. Today I'm sharing a page all about our little lady Lucy!
Layout: Little Lady Lucy
Create the look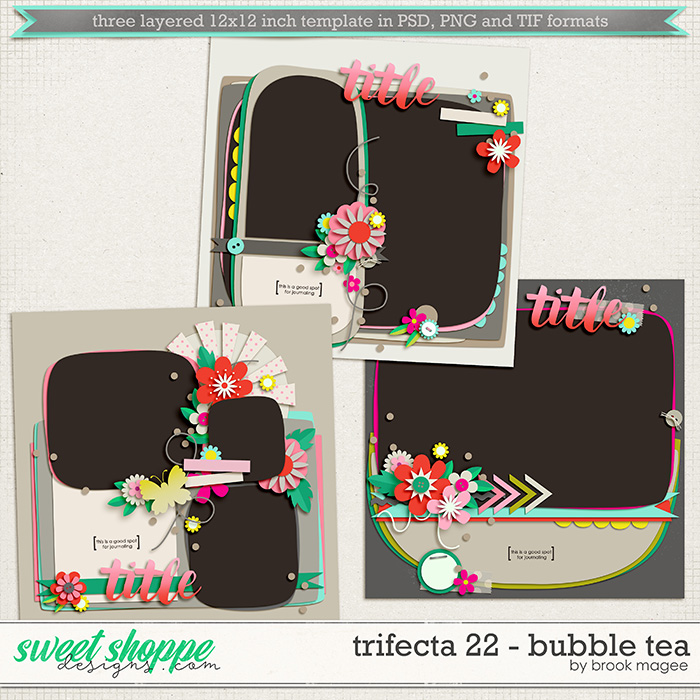 I selected two of Brooke Magee's templates and put them side by side to make a double pager. I turned off the title layer for just one of the template.
I went to town layering up all the papers. All you need to do is clip the photos and papers in place and then replace the embellishment placeholders with similar items from the kit.
I even used some confetti too!
Using one kit meant I didn't have to worry about coordinating things - it's all done for me.
Journaling
You are growing so fast and I love to watch you play. Caring for your babies, singing them twinkle twinkle with the actions.
You have a wonderful memory. You got out the farmyard book when Grandma Okely came over and told Edward Grandma gave it to you.
You love "Eastie Eggsâ and fruit bars.
You've started to enjoy colouring and drawing, and sometimes even remember to draw on paper! You know your colours. You love to sit up at the coffee table and do your 'school'.
Your favourite books are Nibs the hamster and the Peppa Pig puppet book from the Woodvale Library.
You are saying so many words (some of them make us laugh, like how you say foof paste and foofbrush. Toothpaste is a popular item in our home. We have actually had to put a little mini shelf up high otherwise the toddlers in the house will eat it!
You are forming sentences but still revert to being little Sir Echo every now and then.
You just got a new booster seat and an animal placement and you are thrilled to be at the big table with us.
Credits
Care to Share?
I'd love to see what you are working on this week. Do you have a layout or two to share? You can add a picture to the comments below.
Happy Scrapping!