Each week I share a scrapbook layout to give you a little sneak peek into what I'm scrapping, and inspire you to play with pretty pixels too.
Today I'm sharing a page from my little boy's album.
Layout: Edward Teddies
How I did it
I just put my photo on a layer, moved the quickpage on top, added some journalling and called it done! I love quick pages, you can learn more about how they work here.
Journaling
A week or two ago you discovered the shelf with teddies on it in your room. You'd reach out an go 'ah' to get us to pull one down for you. You can now say teddy quite distinctly. If you had your own way, you'd fill up your whole cot with teddies!
Credits
TDF28 QP by Lauren Reid (This is at least 3yrs old! eeek!)
Make it Monday
Layouts to Memory Books: Alison gives an inside look at her Disney album.
Care to Share?
I'd love to see what you are working on this week. Do you have a layout or two to share? You can add a picture to the comments below.
Happy Scrapping!
Need help creating digital scrapbook pages? You are in the right place!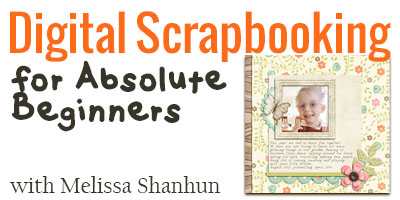 Learn to Scrapbook today - Click Here